Please fill out the details
we will get in touch
Reliable Gardeners Clapham Available 24/7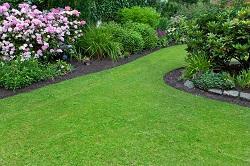 Gardeners Clapham never shies away from any garden. Even if you think your back yard or front garden is beyond repair, beyond rescue, then think again! We aim to tackle all and every garden within Clapham, SW4 to complete your vision of the ideal garden. We command a huge array of gardening services and landscape design packages run by a team of true professionals. Our teams are experts in their craft with long years of experience behind them. As full time gardeners, they will always be fully committed to working with you on a personal level at all times, so get in touch with us on today to learn more!
The Seasons Will Undoubtedly Leave A Mark On Your Garden, Call Our Gardening Company
When autumn comes around, we all look out the window and truly admire the colour and magnificence of nature in all its glory! Then the next morning we're faced with heaps and piles of dead leaves, we're tripping over broken and fallen branches and fighting through weeds. That is why we have services to handle these issues! Our Clapham gardening experts can provide the essential maintenance for your garden including leaf collection and weed control. Our specially honed packages can get your beloved garden through the harsh autumn months typical for the SW4 district!
Enjoy Your Garden In All Seasons, Book Gardening Services
Spring, on the other hand, is often a time for spring cleaning throughout the house, but what about the garden? Surely that deserves some love, attention and consideration too? In fact, the garden can be an incredible place to be in spring, so it makes sense to bring in a gardening expert to give that extra helping hand! We provide a huge range of landscaping services in Clapham and garden maintenance packages to get you ready for the warmer months. Our teams are experts in their trade. We're guaranteed to have a reliable service to suit your needs for the spring months.
Call Our Gardening Company and Let Your Kids Play In A Safe Environment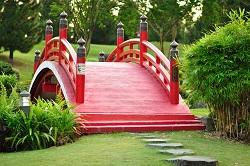 If you've got kids, you'll know just how much they love getting mucky in the garden. Whether you have swings, a climbing frame, a sand pit or just an abundance of grass for running and playing on, you'll want to be sure that your garden is as safe and child friendly as possible. Maybe your garden needs an entire overhaul to make it suitable. We can help you do just that in the SW4 region. Our packages cover an incredible range of garden maintenance services, from patio cleaning all the way up to garden waste removal, and we also provide all tools and equipment. Wherever you are, Clapham gardeners can make your garden a safe place for the kids.
Do Not Neglect Your Outdoor Space, Call Our Landscapers
It's often the case that the garden can become neglected or even a dumping ground for unwanted items and rubbish. This is no one's fault but simply comes down to lack of time to truly take care of the garden to an extent which you'd like to. Instead, a simple, affordable and effective idea is to bring in a professional Clapham gardening service such as ourselves. We have many professionals around SW4 who can provide the lawn care and garden tidy ups you've been desperate to carry out yourself.
Hire A Reliable Gardeners Clapham For Expert Help
We are passionate about gardening and doing whatever it takes to complete your dream garden, from conception to realisation. Here at Gardeners Clapham, we carry out our services at affordable and reasonable prices. Our experienced staff can give advice and guidance on the best selection of services to fulfil your garden's needs. From lawn maintenance right trough to garden design services, we're the 'go to' company in the SW4 area who truly cares about your personal dreams and expectations for your garden, so get in touch with gardeners Clapham today!
testimonials
what customers say
The price of the garden maintenance service I hired was just brilliant. It's what attracted me to Clapham Gardeners. They didn't just lure me in and then disappoint. The service itself was exceptional.
Harvey J.
I have never seen anyone do such a good job lawn mowing before. The staff at GardenersClapham were quick and professional!
Larry B.
I rang Clapham Gardeners up and left a message. Excellent communication, they got back to me directly, answered my enquiries with patience and professionalism. They offered the cheapest services for lawn mowing so I hired them....
Terrence Beaker
Quite simply the best garden landscaper I have ever come across. Low prices and professional service. Great job Clapham Gardening Service! Will definitely go back.
H. Anderson
I needed my patio cleaned at short notice. I was expecting guests for a garden party and I didn't want everyone to walk through and sit in a dirty patio. I had GardenersClapham on the phone quickly and got them over to do the job. The...
Michael Glover
Whenever I try pruning or cutting branches of the damaged and diseased trees in my garden, I never feel content with the outcome. And frequent bad weather makes sure that the trees need proper tending to, most of the time. Then I decided...
George
We needed the help of tree surgeons and GardenersClapham came recommended to us by a friend. Have been most impressed with the job they carried out as it wasn't an easy one! The team were very attentive and made sure we were kept well...
Mark Donnelly
I had been doing a lot of work in my garden recently and so when I was done, I was left with copious amounts of garden waste. I didn't know how to properly dispose of so much so I had GardenersClapham deal with things. They were able to...
Bethany M.
To be perfectly honest, I had never before thought of hiring a professional garden clearance company because I thought that the price would be extremely high but it wasn't. The price was reasonable and I have had them deal with a number...
Sherman Keller
Clapham Gardening Service supplied a fast and efficient service when I needed some general garden care in my rental property. I was between tenants and wanted a garden clean up to get it in shape. I was pleased at how fast and efficient...
Audrey Holt