Lawn Mowing Clapham sw4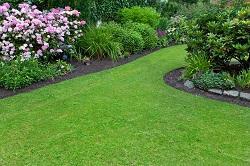 Gardening Services Clapham & Landscape Design For the SW4 Region

Do you want an amazing garden or a complete makeover of your outdoor space but don't have enough time? Gardeners Clapham, offers reliable, professional and affordable gardening services throughout Clapham and the SW4 area. Our experienced and qualified staff can design and build your dream garden with knowledge and care.

We understand that every property has different requirements so we offer both one-off maintenance and long-term options, tailored to suit your needs. Our gardeners in Clapham can provide expert guidance on how to create a beautiful, sustainable outdoor space that you can enjoy all year round - from managing the lawn to taking care of trees, shrubs, flowers, and vegetable beds. Whether you need regular maintenance or complete landscaping services for your garden, our team will bring your vision to life within an affordable budget.


Quality Garden Maintenance Solutions for All Seasons

Our gardening company provides detailed services throughout the seasons to keep your outdoor space looking great all year round. We offer leaf collection and weed control for autumn months in SW4, while in springtime our experienced staff can give your garden that extra love it needs before the warmer months. We also have a range of landscape design packages to create a unique garden in preparation for summer entertaining.


Kid-Friendly Garden Maintenance Services

Keeping kids safe is at the forefront of every parent's mind so why not get a professional gardener to take care of everything? Our gardening services in Clapham are perfect if you need help making your garden suitable for kids or even just need general landscaping options like patio cleaning, tree trimming and garden waste removal. Our teams are fully equipped with all the necessary tools and equipment and will make sure to complete the job correctly from start to finish.


Getting The Most Out Of Your Outdoor Space

Neglecting the garden is unfortunately common in today's fast-paced world, however our landscapers in SW4 region are here to help you get your outdoor space back in shape. We provide a wide range of services from basic lawn care to full-scale garden tidy ups - no job is too big or too small for us! With Gardeners Clapham, you won't have to worry about committing long term - we provide both one-off maintenance jobs as well as longer contracts depending on what suits you best.

Our team loves helping people turn their dreams into reality - transforming a neglected or overgrown backyard into something spectacular! Get in touch with our team of experienced gardeners in Clapham today by calling on

now to discuss what service best fits your needs.