Please fill out the details
we will get in touch
Reliable Gardeners Clapham Available 24/7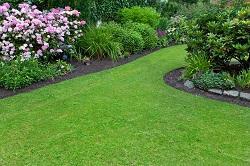 Gardeners Clapham never shies away from any garden. Even if you think your back yard or front garden is beyond repair, beyond rescue, then think again! We aim to tackle all and every garden within Clapham, SW4 to complete your vision of the ideal garden. We command a huge array of gardening services and landscape design packages run by a team of true professionals. Our teams are experts in their craft with long years of experience behind them. As full time gardeners, they will always be fully committed to working with you on a personal level at all times, so get in touch with us on 020 3198 2120 today to learn more!
The Seasons Will Undoubtedly Leave A Mark On Your Garden, Call Our Gardening Company
When autumn comes around, we all look out the window and truly admire the colour and magnificence of nature in all its glory! Then the next morning we're faced with heaps and piles of dead leaves, we're tripping over broken and fallen branches and fighting through weeds. That is why we have services to handle these issues! Our Clapham gardening experts can provide the essential maintenance for your garden including leaf collection and weed control. Our specially honed packages can get your beloved garden through the harsh autumn months typical for the SW4 district!
Enjoy Your Garden In All Seasons, Book Gardening Services
Spring, on the other hand, is often a time for spring cleaning throughout the house, but what about the garden? Surely that deserves some love, attention and consideration too? In fact, the garden can be an incredible place to be in spring, so it makes sense to bring in a gardening expert to give that extra helping hand! We provide a huge range of landscaping services in Clapham and garden maintenance packages to get you ready for the warmer months. Our teams are experts in their trade. We're guaranteed to have a reliable service to suit your needs for the spring months.
Call Our Gardening Company and Let Your Kids Play In A Safe Environment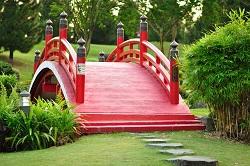 If you've got kids, you'll know just how much they love getting mucky in the garden. Whether you have swings, a climbing frame, a sand pit or just an abundance of grass for running and playing on, you'll want to be sure that your garden is as safe and child friendly as possible. Maybe your garden needs an entire overhaul to make it suitable. We can help you do just that in the SW4 region. Our packages cover an incredible range of garden maintenance services, from patio cleaning all the way up to garden waste removal, and we also provide all tools and equipment. Wherever you are, Clapham gardeners can make your garden a safe place for the kids.
Do Not Neglect Your Outdoor Space, Call Our Landscapers
It's often the case that the garden can become neglected or even a dumping ground for unwanted items and rubbish. This is no one's fault but simply comes down to lack of time to truly take care of the garden to an extent which you'd like to. Instead, a simple, affordable and effective idea is to bring in a professional Clapham gardening service such as ourselves. We have many professionals around SW4 who can provide the lawn care and garden tidy ups you've been desperate to carry out yourself.
Hire A Reliable Gardeners Clapham For Expert Help
We are passionate about gardening and doing whatever it takes to complete your dream garden, from conception to realisation. Here at Gardeners Clapham, we carry out our services at affordable and reasonable prices. Our experienced staff can give advice and guidance on the best selection of services to fulfil your garden's needs. From lawn maintenance right trough to garden design services, we're the 'go to' company in the SW4 area who truly cares about your personal dreams and expectations for your garden, so get in touch with gardeners Clapham today!
testimonials
what customers say
Exceptional service! I would highly suggest their lawn care items. I am delighted with the results and their customer support has been excellent!
Nia W.
The service was excellent. They arrived on schedule and did a commendable job.
Tracy Smithson
The garden maintenance team from Clapham Professional Gardeners worked solidly for me throughout their time seeing the various tasks in my back garden. The professional work they carried out made all the difference. I'd certainly...
S. Myre
The gardeners were incredibly respectful and consistent when it came to their work, taking care to show me every single thing that was done, and responding attentively to any questions I may have had. I'm extraordinarily proud of what...
Claude Obehaven
Clapham Gardeners knows exactly what we want, and their level of hedge trimming excellence is unrivalled!
Brian K.
Hiring Clapham Gardening Company seemed like the right move; their gardeners lived up to expectations and gave us a spectacular yard that we can be proud of! It goes without saying that I'll reach out once more when it comes time for...
Chrissy G.
Superb results achieved right through beginning till end. The gardeners at GardenersClapham came due date personnel presented ahead of schedule concluding entirety of task exceedingly expeditiously thus delivering impeccable appearance...
Andy H.
Clapham Gardening Company has done a fantastic job of landscaping. I am happy with it. Their professionalism and knowledge have both impressed me. It is a well-managed firm.
Maria
Lovely lawn mowing company that tended to my garden. I have already told all my friends about them as they are really cheap and fast.
Edward Carter
This lawn care service is exceptional. Their garden maintenance keeps the yard looking fabulous and they offer the lowest rates locally.
H. Cauldwell